Mediterranean squid portions
300g
4pieces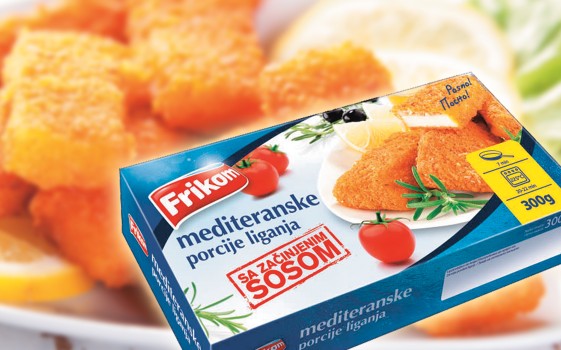 Breaded portions of squid meat are enriched with unique combination of Mediterranean sauce and spicy flavors.
Mediterranean portions are an ideal meal for you and your friends. We recommend them in combination with Mediterranean vegetable mixture that will bring the taste of Mediterranean to your table in 15 minutes.
Preparation:
Frying

7 min

Oven

20-22 min
Without prior thawing put the Mediterranean squid portions in previously heated sunflower oil and fry for 7 minutes, with constant turning until they become golden in color. Prepared portion can be served with fried Mediterranean mix.