Birthday cake
1000g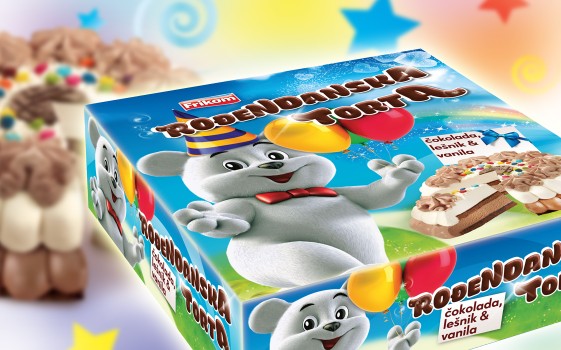 Enrich your birthday celebration with tasty and attractive birthday cake! Cocoa biscuits in combination with chocolate hazelnut and vanilla ice cream enrich with candies and chocolate plates will sweeten your moment of joy.
Prepare a party to remember to your friends and family with Frikom Birthday cake and it will enchant all present without a doubt.
Preparation:
A product should be consumed after defreeze (defreeze time: in the refrigerator 2-3 hours or at room temperature 30-45 min). We suggest the cake be cut to pieces while frozen. Pieces should be separated and the remainder of the cake is safe for keeping.