Angry Birds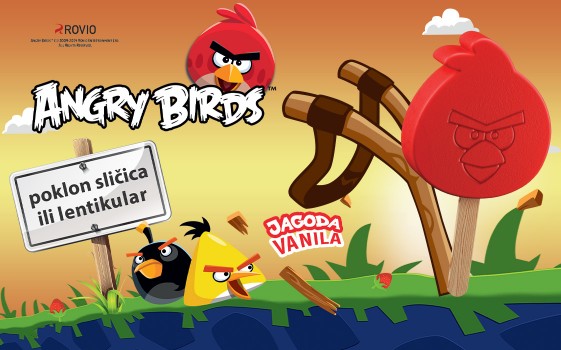 This summer, Angry Birds ice-cream flies to you from Frikom!
ANGRY BIRDS strawberry and vanilla flavoured ice-cream comes with lenticulars and stickers.
Use the code on the back of the sticker on www.frikomangrybirds.rs and you can win Angry Birds toys every day, while the best in a month can win a tablet computer.
Collect all the angry birds in an album and win a whole lot of ice-cream.