Krofnica
90ml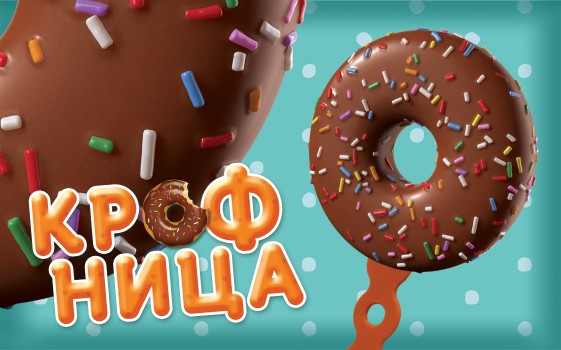 We are announcing that the sweetest ice cream of all has arrived – Krofnica!
With donut flavor, chocolate topping and with sprinkles of various colors, you have never seen this type of ice cream before. Donut, on a stick, is a true ice cream miracle that will thrill all young and older sweets fans.
Go back into sweet childhood days and surrender yourself to the taste of your favorite treat!