Fantasy Schwarzwald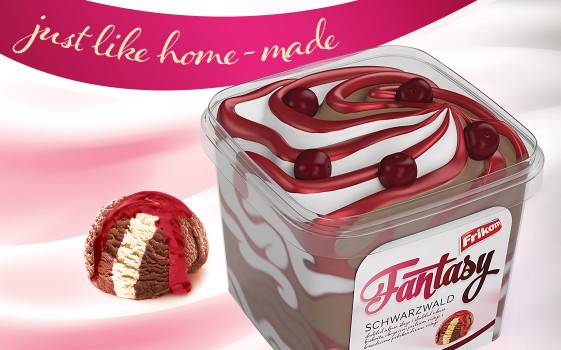 Fantastic flavors of sweet cream, chocolate biscuits, cherry topping and semi-candied cherry pieces make this mix of a well-known taste – Schwarzwald.
Fantasy Schwarzwald is an ice cream of an irresistible flavour and attractive appearance, which guarantees maximum pleasure to all dessert lovers.
When you want to treat yourself with a supreme ice cream fantasy choose the Fantasy Schwarzwald Ice Cream and indulge in this magical taste.