Kapri cone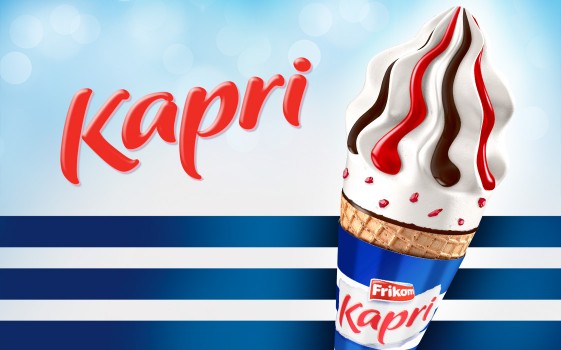 Kapri has always been one of the favorite ice creams, popular and unprecedented for many generations.
In order to delight all Kapri ice cream fans we made recognizable Kapri taste in the cone form.
Kapri is the perfect combination of vanilla ice cream with strawberry pencil sauce, with chocolate and strawberry sauce and pieces of strawberry in the mass.
The sweetest summer taste is the taste of Kapri cone.