Maximo Cheesecake
160ml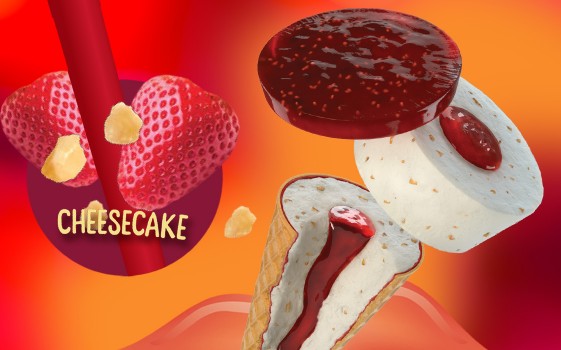 Cheesecake is a treat that is justifiably the most favorite cake of all.
And when you find this irresistible taste in an ice cream, there are so many reasons for joy!
Maximo Cheesecake is a cheesecake flavored ice cream with pieces of juicy biscuit and magnificent strawberry covering in a crispy waffle covered with white chocolate.
See why Maximo Cheesecake is a maximum pleasure for your mouth!