Maximo Extra Raspberry Cake
220ml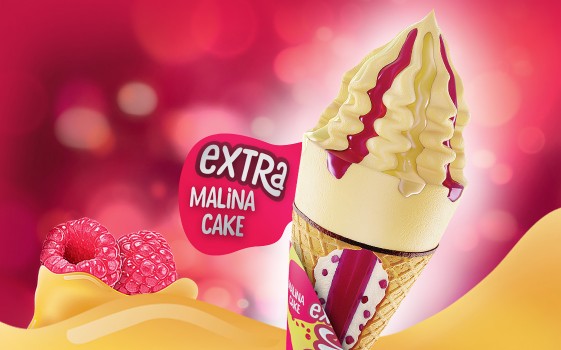 Maximo Extra Raspberry Cake - for the widest smile on your face!
The ice cream has the well-known and adored flavor of Raspberry cake, which includes yellow cream filling with white chocolate topping and raspberry sauce. Ice cream also has delicious biscuit enriched with raspberry pieces. Raspberry sauce runs through this ice cream delicacy to the very bottom of this Maximo cone.
Maximo Extra Raspberry Cake is a perfect choice for longer pleasure!