Retro multipack
397ml
6pieces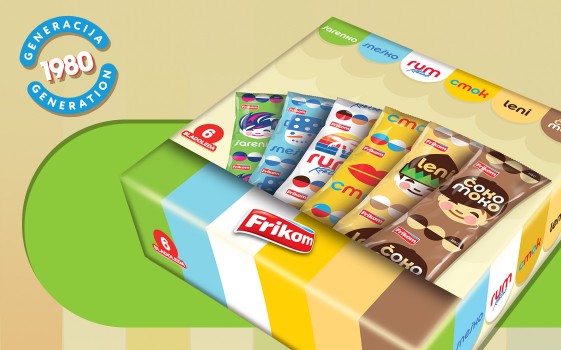 Ice cream brings us back to the joy of childhood, smells and tastes of a careless joyful age, when all the impressions and excitement are stronger.
From now on you can find the favorite ice creams of your childhood in new, retro packaging. Multipack with 6 traditional ice creams: Šarenko, Rum Koktel, Cmok, Čoko Moko, Leni and Sneško, is a proven recipe for a good mood.
Made just for you, to bring joy, smells and sounds of childhood… Because, you can only eat an ice cream with a smile!