Souffle
370ml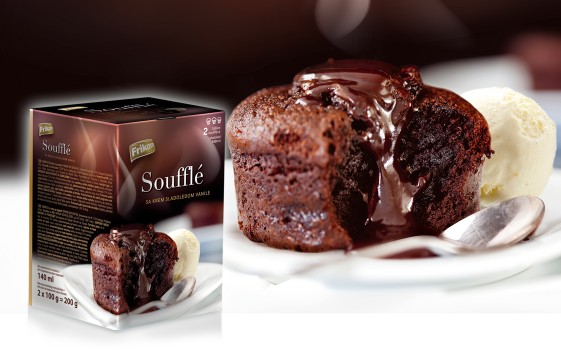 Gentle, soft and tasty... In France say that Souffle represents the perfect balance between a nice baked dough from the outside and juicy and creamy fillings, which is located in the heart of sweets.
Frikom presents the most delicious and fastest prepared Chocolate Souffle!
Each Souffle will be successfully prepared because it takes only ten minutes of patience ... while it's baked.
Voulez vouz Souffle? :)
Preparation:
Bake frozen Souffle in a preheated oven at 200°C about 10-13 min.

Immediately after baking, carefully roll over Souffle from the mold on the plate and serve with cream vanilla ice cream.