Quattro Choco Fantasy
900ml
raspberry, chocolate with cherry, chocolate with raspberry and biscuit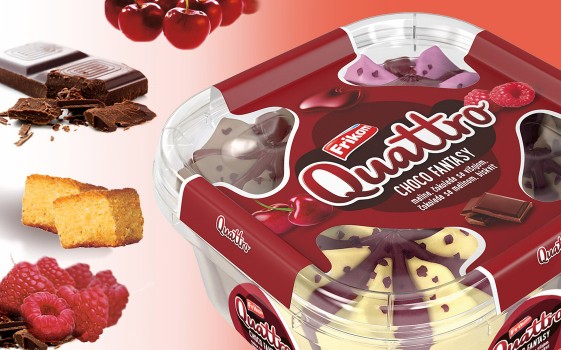 Passionate sweet chocolate fans will not go wrong by choosing this ice cream!
Quattro choco fantasy is made of ice creams with raspberry, chocolate with cherry, chocolate with raspberry and biscuit flavors with rich toppings of raspberry and cherry and sweet cherry pieces.
Make an unforgettable surprise for your loved ones and delight them with a perfect combination of taste.