Quattro čupavac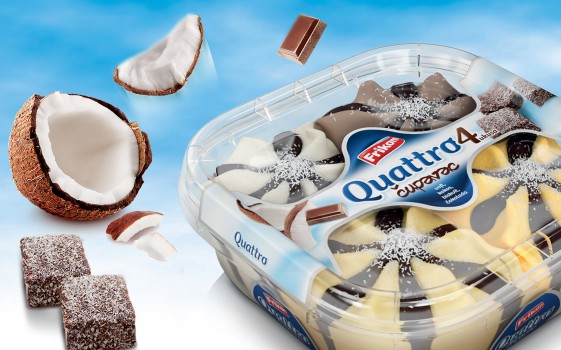 For all true lovers of chocolate taste, Frikom prepared this delicacy, which will satisfy even the ones with the most refined taste.
Quattro Čupavac brings well-known flavors: coconut, waffle, biscuit and chocolate with chocolate topping and sprinkled with coconut.
Quattro Čupavac is an ideal dessert for all your sweet occasions!