Strauss Diplomat cake
700ml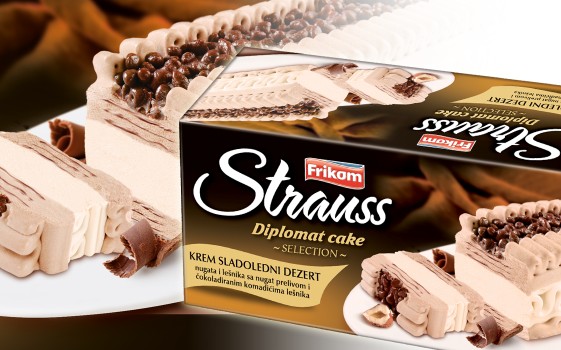 Surprise guests can be welcomed as well!
With Strauss Diplomat cake the pleasure never stops. Nougat and hazelnut ice cream with nougat and chocolate hazelnut chips topping will complement every celebration you have and delight the entire crowd.
By choosing this ice cream you will become one of those customers enjoying the rich appearance of ice cream along with premium taste.