Gourmet pizza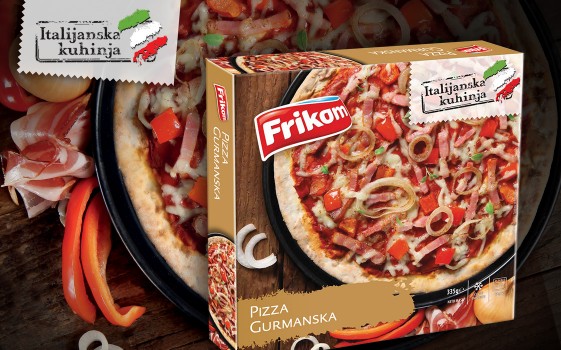 Typical for gourmet pizza is its juicy taste and rich scent.
Traditional and excellent combination of bacon and onions, will awake in you a rhapsody of flavors and make the atmosphere even better.
Tomato, cheese, smoked pork bacon, onions and peppers.
Preparation:
Preparation:
Before baking leave the product at room temperature for 15 minutes, and then bake it in a pre-heated oven at 200-220°C for 10 minutes.