Pizza Delicatessa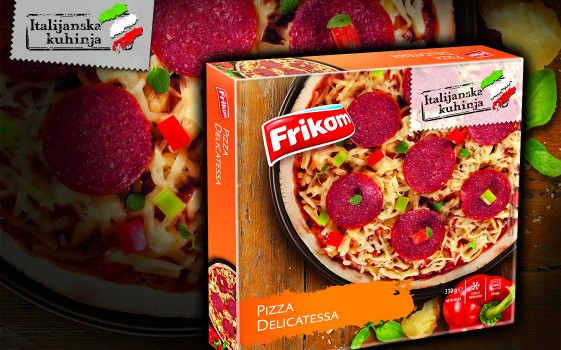 Pizza Delicatessa with authentic taste of smoked sausage in combination with peeled tomatoes and mozzarella cheese, is great choice for all hedonists. Today, we do not have much time to cook for hours but with Frikom pizza a tasty and nutritive meal can be made in a short time.
Preparation:
Before baking leave the product at room temperature for 15 minutes, and then bake it in a preheated oven at 200-220°C for 10 minutes.
Pizza is done when cheese is melted and dough gets a golden brown color.