Pizza Quattro Formaggi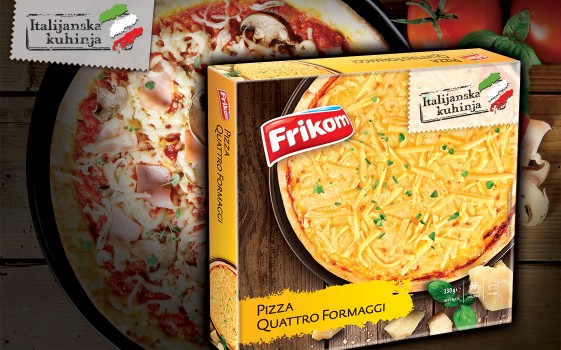 Quattro Formaggi is pizza of sophisticated structure and harmonious combination of different types of cheese and tomato sauce. This pizza with basic ingredients can also serve as a basis for your creative, improved recipe. Today, we do not have much time to cook for hours but with Frikom pizza a tasty and nutritive meal can be made in a short time.
Preparation:
Before baking leave the product at room temperature for 15 minutes, and then bake it in a preheated oven at 200-220°C for 10 minutes.
Pizza is done when cheese is melted and dough gets a golden brown color.