Croissant with cheese and ham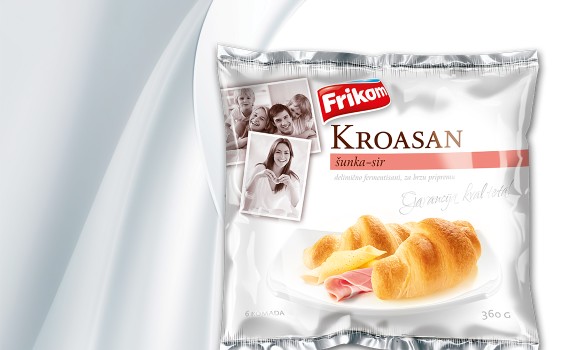 If you prefer salty fillings, Frikom croissants with ham and cheese are a great choice. Croissant that is made by the improved dough recipe and a perfect combination of ham and cheese are the right choice for fast and nutritive breakfast, dinner or a snack.
Preparation:
Preparation:
Place the frozen croissant with cheese on a pan and leave it for 20 minutes at room temperature and afterwards bake the croissants in pre-heated oven at 220°C for 12-15 minutes.