Serbian traditional pie with mushrooms and leeks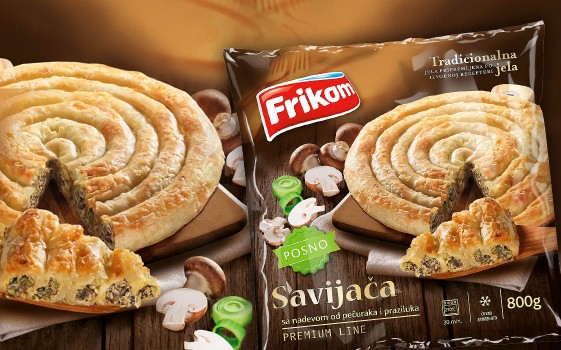 In the spirit of tradition and taste that have long memories, from Frikom comes meatless pie with a rich stuffing of mushrooms and leeks.
Ease of preparation and richness of flavor, make this product attractive for the afternoon moments with family and friends.
Certainly, the ideal meal at the time of fasting!
Preparation:
Preparation:
Place the product to a previously oiled - coated pan, leave it at room temperature for 10 minutes. Bake the product in preheated oven at 250ºC for about 30 minutes. Remove from the oven and if desired, spray the product with water or pour with sour cream.