Cherry dumplings
400g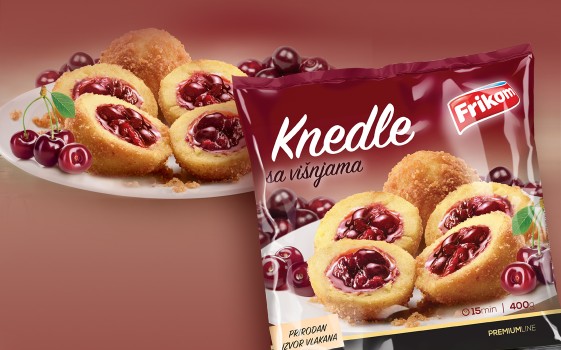 The simplest answer to a question how cherry dumplings were invented is – they were made with love.
Dumplings with rich cherry filling are a sure choice whose taste and smell will remind you of homemade dumplings, for sure. This juicy treat is an excellent dessert or a snack.
With Frikom dumplings, the taste of childhood is just a few minutes away. Enjoy!
Preparation:
Put the frozen dumplings into moderately salty boiling water and cook until they appear on the surface, for about 15 minutes. Drain the cooked dumplings and cover them in fried bread crums and crystal sugar.
Similar products