Dark chocolate and cherry strudel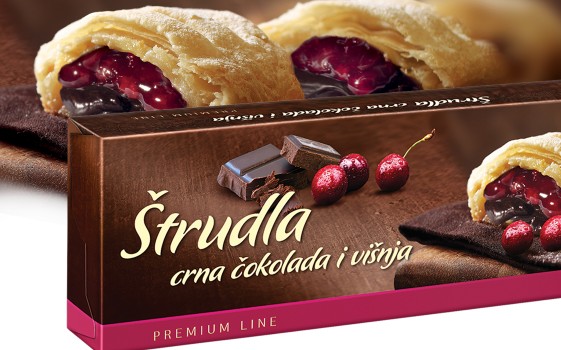 For all who enjoy in delicious desserts, Frikom launched a premium quality product in an attrative form Strudel. Strudel leavened puff pastry is a unique combination of flavors of dark chocolate and juicy cherry stuffing, delicious taste - the good choice for all occasions.  
Preparation:
Take the strudel out of the box and leave it for 30 minutes at room temperature, to thawed. Bake the strudel in pre-heated oven at 200-220°C around 30 minutes.
Similar products