Forest Fruit Pie
1000g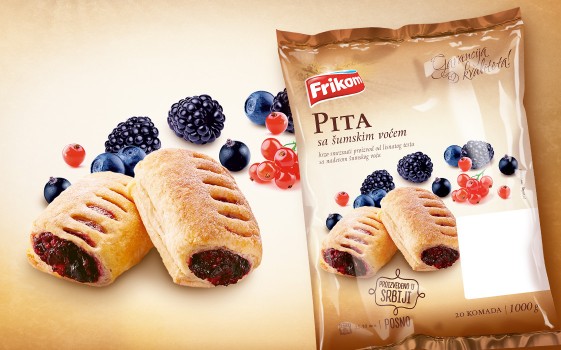 Pie with rich forest fruit filling will excite all fruit taste fans.
Blackberry, forest blueberry, red and black currant will win you over with their irresistible combination of taste you will fall for at first bite. In only 30 minutes this fruit dessert with fill your home with smell and enjoyment can start!
Preparation:
Place the frozen pie, optionally covered with scrambled egg, in in previously heated oven at 250ºC. Then reduce the temperature of the oven to 200-225ºC and bake for approximately 25-30 minutes. Sprinkle the vanilla powder sugar over baked pies.