Plum dumplings
300g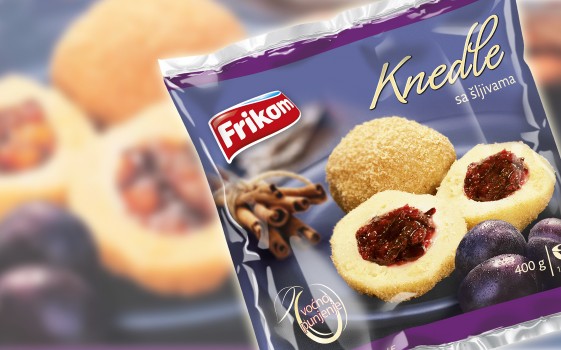 Sweet delicate taste of potato dumplings filled with plums is a joy of the entire family.
Juicy plum dumplings are an excellent dessert of a snack, and they are prepared in just a few minutes.
Preparation:
Put the frozen plum noodles in mildly salted boiling water. Cook until they reach surface for about 12 minutes. Drain the cooked noodles and sprinkle them with roasted bread crumbs and crystal sugar.
Similar products