Mangle in briquettes
400g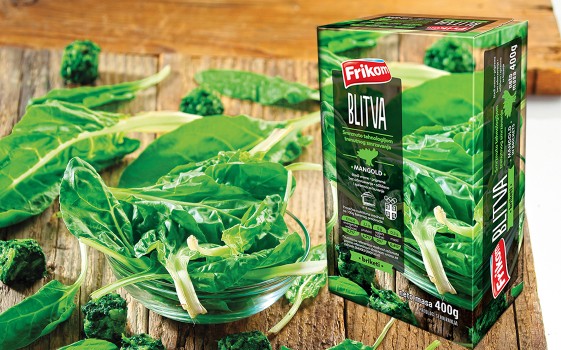 A favorite dish of all Mediterranean cuisine fans is mangle which is, owing to its inconspicuous taste goes very well with fish meals. There are a lot of recipes for mangle preparation so the only thing you need is the creativity of the cook and good will.
Frikom mangle is simple to prepare, packing in briquettes makes cooking easier due to possibility of easier portion selection. It is very tasty as blanched with the addition of garlic, cooked potato and olive oil, but equally good with other spices in filling fish or turkey steaks.
Mangle is excellent for preparation of different pies out of dough or puff pastry in combination with fresh cheese. Pick your favorite recipe and enjoy mangle taste during the entire year.
Preparation:
Product should be prepared as fresh vegetables without prior thawing. Preparation method: cook for 6 to 8 minutes.