Yellow Beans
450g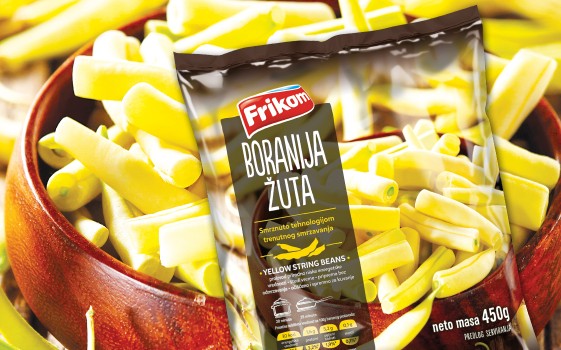 Yellow beans, as well as other vegetables from legume group, comes from Middle and South America and represents the main source of proteins for centuries for Indian tribes there. This vegetable of interesting shape can be turned into a real gastronomic treat in hands of creative cooks.
You must remember tasty grandma's dishes made from yellow beans, of which you think of today. Yellow beans can be prepared in different ways, it can be cooked and fried and it will be a great addition to a juicy meat steak, fish fillet, paste or risotto. Tasty moussaka can be prepared from yellow beans with the addition of meat.
Preparation:
Boiling

20 min

Frying

25 min
Product should be prepared as fresh vegetables without prior thawing. Preparation method: cook for 20 minutes or fry for 25 minutes.
Similar products