Broccoli
450g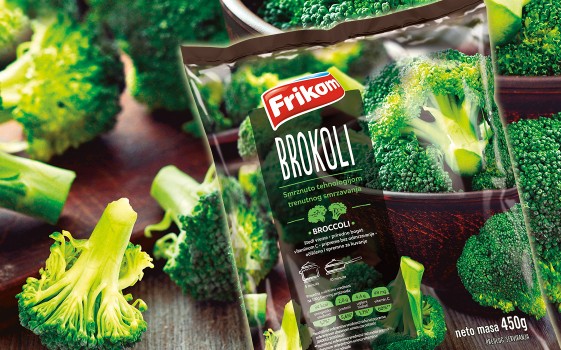 Even though broccoli exists for over 1000 years, still, every day we see new interesting recipes in which this green beauty is the leading role. Translated from Latin the name means "powerful hand" for the main tree of broccoli represents a firm basis forming smaller trees with small green tasty buds.
Frikom broccoli is available as grocery throughout the year and it is very simple to use. It is often in nutritive children mushes so many of us have been "munching" them from early ages.
There are a thousand different ways to prepare this delicious vegetable, whether it is simple cooked broccoli you can prepare with the addition of olive oil and lemon juice or exotic eastern dishes from popular wok. Broccoli is excellent for preparation of tasty cream soups that will immediately bring back vigor.
Preparation:
Boiling

5 min

Frying

10 min
Product should be prepared as fresh vegetables without prior thawing. Preparation method: cook for 5 minutes or fry for 10 minutes.