Green Beans Puterica
450g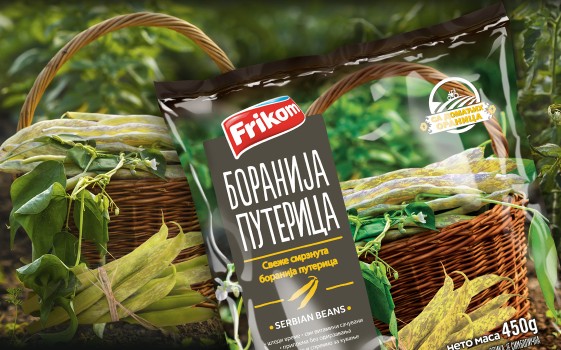 Green beans Puterica contains many vitamins, minerals and proteins and has a large biological and low energy value. Frikom has enabled you to prepare different specialties all year long with one of the tastiest and best types of green beans from domestic fields.
You can never go wrong with Puterica, whether you decide to prepare green beans as the main dish, side dish with meat, or even as an addition to salad.
Cook or fry it and in just 20 minutes surprise your loved ones with healthy and tasty meal.
Preparation:
Boiling

20 min

Frying

25 min
Prepare the product as fresh vegetables, no prior defrosting..