Pommes Frites
1000g
2500g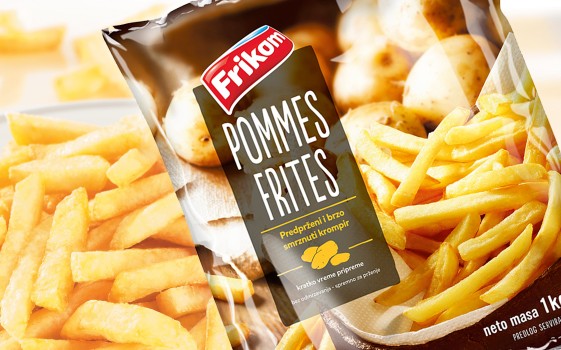 One of the most popular dishes in the entire world has a very interesting history, that says that pommes frites was created in Belgium, where the poor had a habit of serving a side dish to deep fried fish.
But, in the winter when the lake from which they would catch fish would be frozen, deep fried fish would be substituted with fried potatoes cut into sticks.
Today, this specialty from potato is the favorite of the youngest family members, but the love for pommes frites knows no age limits. Frikom pommes frites is made of chosen sorts of high quality potato and is simple to prepare. It will go very well as side dish with meat, fried fish, but it can be used as an excellent snack with different dips on kid's birthdays or gatherings with dear friends.
Preparation:
Heat the oil in the deep fryer to 175 degrees and fry the frozen sticks from potatoes in small quantities for 3-4 minutes, until they are golden yellow.