Brussels Sprouts
450g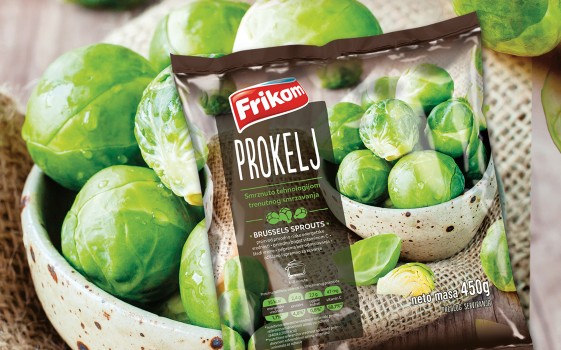 Brussels sprouts is a vegetable from the cabbage family. Ancient nations enjoyed this vegetable while it has been recently started to be used on our territory.
Frikom Brussels sprouts are available throughout the year and simple to prepare. Good will for cooking is the most important ingredient and the list of dishes is endless. Entire family can enjoy the main dish of Brussels sprouts or it can be an addition to meat and fish. Tasty broth, moussaka, baked Brussels sprouts… it's all in the creativity of the cook.
Preparation:
Product should be prepared as fresh vegetables without prior thawing. Preparation method: cook for 6 to 8 minutes.