Spinach in briquettes
450g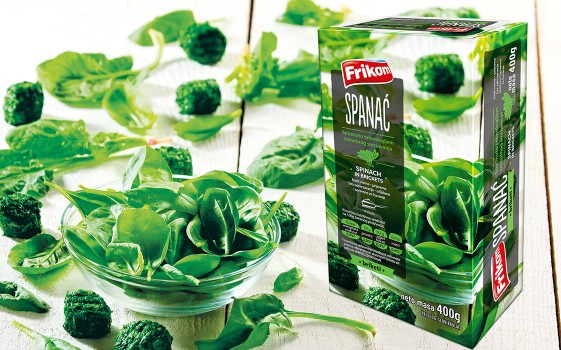 Did you know that spinach comes from historic Persia, modern Iran and that it came to China for the first time when the king of Nepal sent it as a gift? Even though it was known to ancient nations for centuries it came to Europe in Middle Ages. To the youngest spinach fans and all of those who feel like that, the first association to this vegetable is the large strength of popular cartoon character Popeye the Sailor Man.
Frikom Spinach in briquettes is very practical and simple to prepare, and is available throughout the year. Let go to the different specialties of spinach: in a tasty puree with cream or milk, in pies with addition of cheese, tasty rolls and broth.
Preparation:
Product should be prepared as fresh vegetables without prior thawing. Preparation method: fry for 15 minutes.