Cherry 500g
500g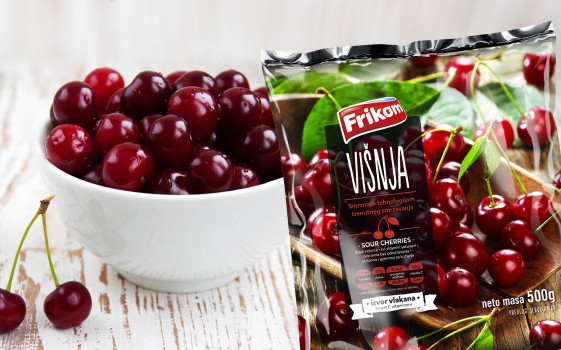 Cherry is the main ingredient of a number of desserts. It originates from the cross of domestic cherry with wild sour species and was known to ancient Romans.
Frikom Cherry has no pits and is available to all the fans of this fruit throughout the year!
From now on Frikom Cherry is available in 500g package which is an ideal measure for your strudels, pies, cream cakes, biscuits and refreshing fruit salads!It will add refreshment to every smoothie, as well!
Preparation:
Defrost the product at room temperature for 2 - 2.5 hours. Microwave fast defrosting takes about 5 – 6 minutes. After defrosting, use the product as fresh fruit.