Strawberry
400g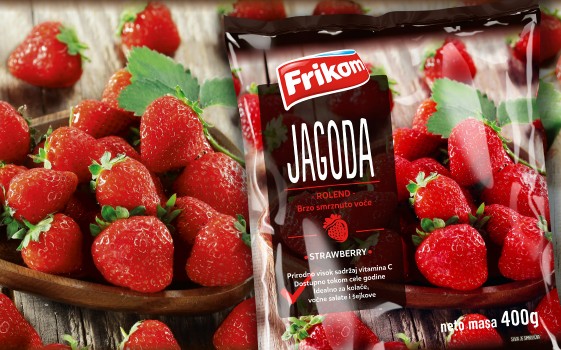 Did you know that the strawberry was a symbol of goddess of love Venus for its shape and color during the Roman times? Always known as irresistible and juicy fruit containing very little calories, which is an excellent choice for all of those trying to stay thin and enjoy sweet fruit.
Frikom strawberry is available throughout the year and eases all cooks the troubles in selecting fruit for refreshing light desert. Improve your ice-cream cup, cream or fruit salad with strawberries and enjoy their irresistible flavor. Strawberries are excellent for preparing jams, strudels, pies, rolls and cakes, as well as refreshing beverages in combination with milk or yoghurt like frappe or smoothie.
Preparation:
Thawed the product at room temperature for 2-2.5 hours. Quick thawing in the microwave oven takes 5-6 minutes. After thawing use as fresh fruit.