Mix red fruit
400g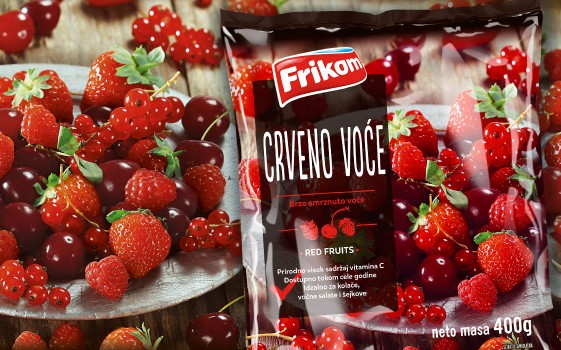 Refreshing combination of red fruit includes: raspberry, red currant, strawberry and cherry. A real snack for all of those trying to eat sufficient fruit during the day. Red fruit is rich with vitamins, especially vitamin C.
Frikom red mix is available all year long and is a quick, practical and simple solution for preparing all treats. Prepare a fruit cake with red mix, a tasty frappe, cake or a sweet and make yourself a day.
Preparation:
Thawed the product at room temperature for 2-2.5 hours. Quick thawing in the microwave oven takes 5-6 minutes. After thawing use as fresh fruit.