Cherry
400g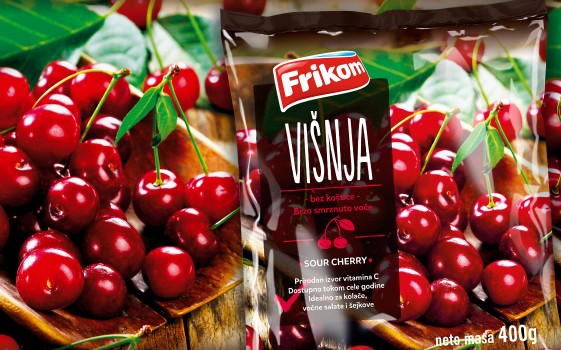 Red color and juicy sweet and sour taste justify the reason for which cherry is an ingredient of many sweets. It was grown by mixing sweet domestic cherry with wild sour species and was known to Romans as well.
Frikom cherry is without pits and is available to all fruit fans all year long.
Irresistible strudel, pie, cream cake and refreshing fruit salads are unthinkable without the cherry and its specific taste giving each treat a special refreshing note. Combination of toppings of hot cherries and pancakes filled with ice-cream is a real delight that will excite your family.
Preparation:
Thawed the product at room temperature for 2-2.5 hours. Quick thawing in the microwave oven takes 5-6 minutes. After thawing use as fresh fruit.