Balkan Mix
450g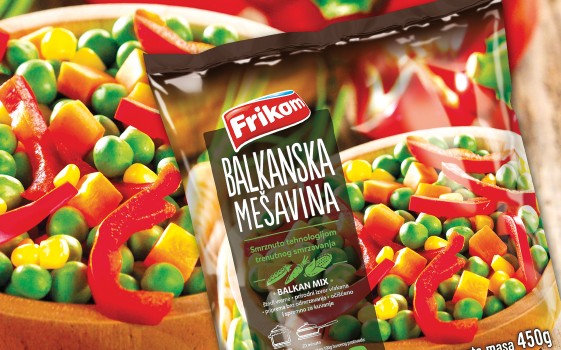 Traditional vegetables from Balkans arrive in one Frikom product. Balkan mix includes selected vegetables, cut red paprika, peas, sweet corn and carrot in cubes.
Balkan mix is an ideal solution for a quick preparation of a perfect meal, as a side dish to meat or fish. If you have vegetarians for dinner, this meal can go as main course, with some olive oil. Surprise your guests with extraordinary vegetable mix.
Preparation:
Boiling

15 min

Frying

20 min
Product should be prepared as fresh vegetables without prior thawing. Preparation method: cook for 15 minutes or fry for 20 minutes.