Imperial Mix
450g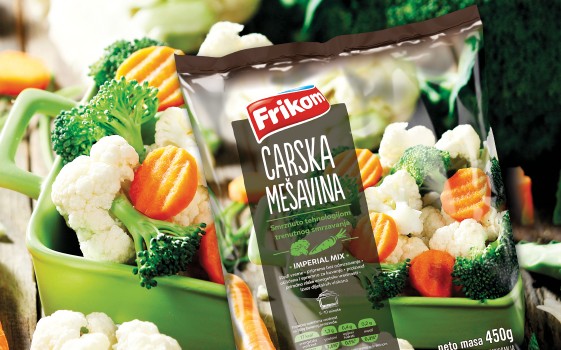 The name itself says that this is a product that would be on the tables of tsars. In addition to being juicy and tasty mix, rich with vitamins C and A, its fine for preparing different recipes.
Imperial mix includes broccoli and cauliflower flowers and carrots in wavelike rings. It is simple to prepare and is available all year long. When you desire a tasty dish, the Imperial mix is the best choice.
It will go very well as a side dish to meat and fish, and with the addition to cheese and béchamel sauce it will be a tasty main course.
Preparation:
Product should be prepared as fresh vegetables without prior thawing. Preparation method: cook for 5 to 10 minutes.