Italian mix
450g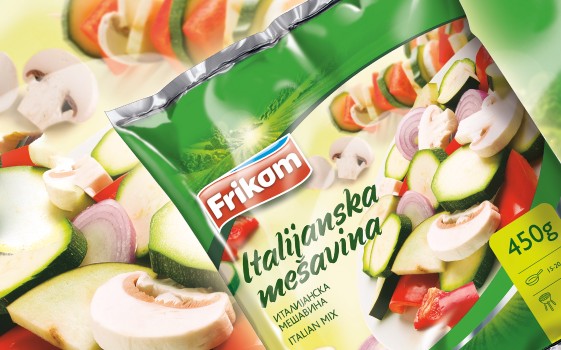 Selected food characteristic for Italy are included in the Frikom Italian mix. When you do not have so much time available for the preparation of a lunch or a dinner, and you wish to prepare something delicious and nutritive for your family, Italian mix is the right choice.
Italian mix includes zucchini rings, eggplant, onion, red paprika in cubes and champignon.
Vegetables combine well as a tasty side dish for meat and fish, and with the addition of olive oil, rosemary and salt it will be an excellent meal for vegetarians and vegans.
Preparation:
Frying

15-20 min

Grilling

15-20 min
Pan: Put the frozen vegetables on some oil and fry for 15-20 minutes
Grill: Put the vegetables covered with oil on the heated grill and fry with occasional turning for 15-20 minutes