Chinese Mix
450g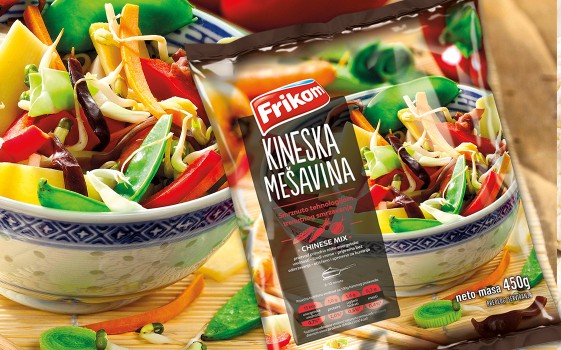 For all fans of oriental food rich in different, at the first thought incompatible, flavors, this creative mixture will delight you for sure. If you are prone to experimenting with food and open to new, unexplored flavors, this is an excellent selection for you.
Chinese mix includes the combination of cut red paprika and leek, bamboo, black mushrooms, carrots, onion and young peas.
Mixture is excellent for preparation in wok with the addition of rice or meat cut in stripes.
Preparation:
In a small amount of oil or butter fry vegetables 8-10 minutes with stirring, to taste add soy sauce, salt and pepper.