Mediterranean Mix
450g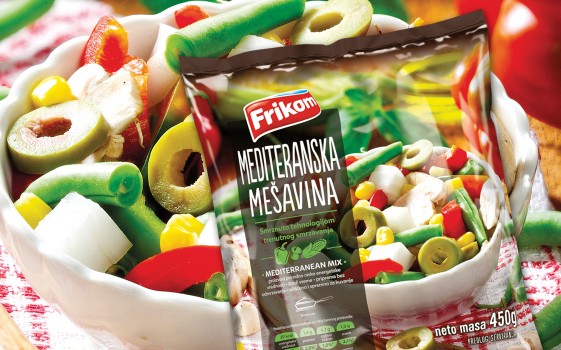 One of the main characteristics of Mediterranean cuisine is the richness of different vegetables used in preparing different meals with the addition of characteristic spices.
Mediterranean mix is the combination of cut paprika, sweet corn, green beans, champignon, onion and green olives. This product enables skillful cooks the preparation of tasty vegetables throughout the year. It goes very well with fish and meat. Recommendation: use Mediterranean mix with Mediterranean calamari portion.
Preparation:
Product should be prepared as fresh vegetables without prior thawing. Preparation method: fry for 15 minutes.