Mexican Mix
450g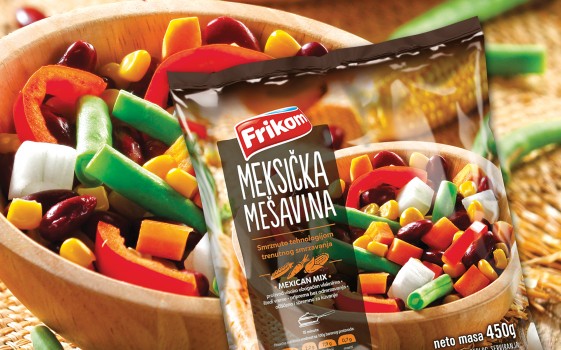 Mexican food draws many gourmets all over the world due to its spicy flavors dominated with foods like corn, peas and chilly. Do you know why Mexican food is hot? One of the reasons is that the hot spices would destroy unwanted bacteria and the other is to intensify the experience of a meal.
Mexican mix includes red beans, sweet corn, red paprika, green beans, carrot and onion in cubes.
It is very practical for preparation of many Mexican specialties, and is available all year long. From now on the preparation of chilly con carne different chimichangas, tacos and tortillas will be a true pleasure and you will be able to call your friends to a theme Mexican night.
Preparation:
Product should be prepared as fresh vegetables without prior thawing. Preparation method: fry 15-20 minutes.