Mixed vegetables for white broth
450g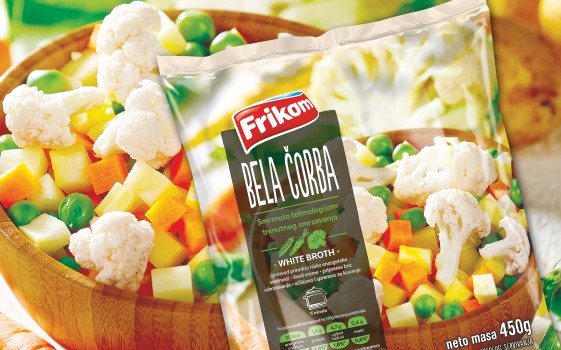 If you wish to impress your friends and family with your cooking skills, invite them to lunch and start with a broth. You will not go wrong if you choose white broth, and Frikom mixed vegetables for white broth can help you with this.
Mixed vegetables for white broth include cauliflower, potato in cubes, carrot, parsnip and peas. Vegetable mix is available during the entire year.
Friend will be surprised with the warm and tasty broth before the meal, enriched with some sour cream, and enjoy this meal.
Preparation:
Product should be prepared as fresh vegetables without prior thawing. Preparation method: cook for 15 minutes.