Mixed vegetables for broth
450g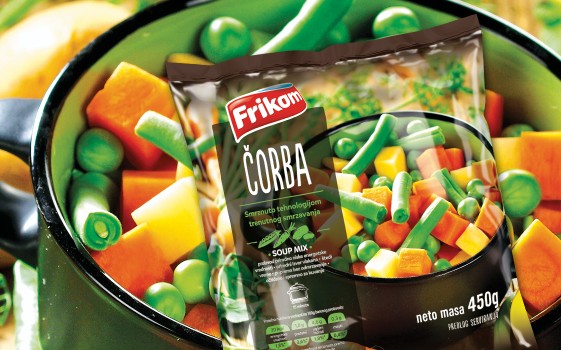 It is said that every housewife has to prepare a stew for lunch, so Frikom prepared a mix of vegetables available throughout the year for preparation of quality and tasty soup.
Frikom mixed vegetables for stew include carrot and potato in cubes, green beans and peas. This mix of vegetables is ideal for preparing all kinds of stews regardless of the addition of beef or chicken, and tastes good as an addition to fish soup. Surprise your friends and family with the best soup flavor.
Preparation:
Product should be prepared as fresh vegetables without prior thawing. Preparation method: cook for 15 minutes.