Mixed vegetables for stew
450g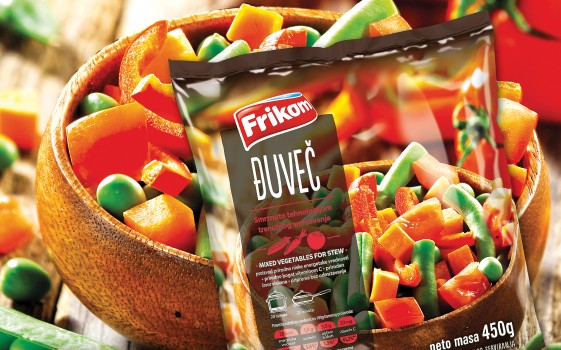 Popular vegetable mixture for stew has traditionally been a part of menus of all gourmets and fans of rich juicy side dishes. It is simple for combining with different meals and is available all year long.
Frikom mixed vegetables for stew include cut red paprika, peas, green beans as well as carrot and tomato in cubes. This mixture is good for preparing juicy side dish with addition of rice and with meat, and can be used for cooking different pastas or lasagnas with vegetables. Mixed vegetables for stew will make the cook's job easier and free them of boring cutting for vegetable free dish preparation.
Preparation:
Boiling

20 min

Frying

25 min
Product should be prepared as fresh vegetables without prior thawing. Preparation method: cook for 20 minutes or fry for 25 minutes.