Mixed vegetables for russian salad
450g
2500g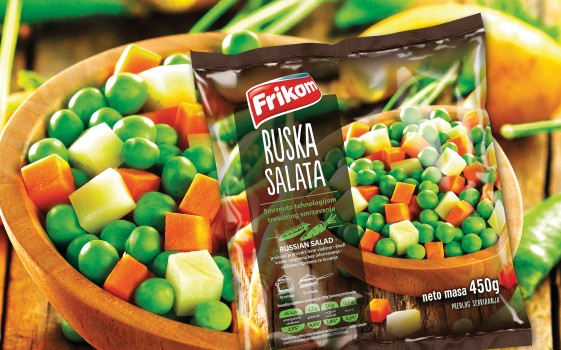 It is unthinkable to organize parties, family gatherings and happy children's birthdays without the main star of the table, Russian salad. To save you from hours and hours of cutting in preparing this famous salad, make it easy for yourself and use finished salad vegetable. Instead of in the kitchen spend time in relaxing before the guests come.
Frikom mixed vegetables for Russian salad includes carrot and potato in cubes as well as peas. This mixture is perfect for preparing different refreshing meals.
In addition to Russian salad the vegetables can be used in preparation of fish salads with different sauces and additions. Bring your creativity into cooking and let your imagination go.
Preparation:
Boiling

10 min

Frying

15 min
Product should be prepared as fresh vegetables without prior thawing. Preparation method: cook for 10 minutes or fry for 15 minutes.
Similar products