Mixed vegetables for soup
450g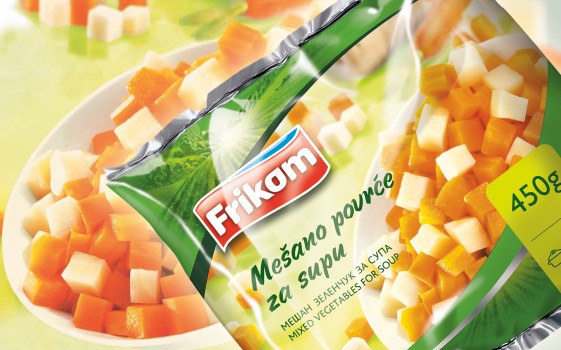 When you feel like a tasty soup that will suddenly fill the kitchen with aroma and gather the family at the table, you need a vegetable mix for the soup, containing all the main ingredients. This traditional meal is always at the top of our list when we wish for a warm cooked meal.
Frikom mixture of vegetables for soup includes carrot and parsnip in cubes, it is very simple to prepare and is available all year long.
Finished vegetable mix is excellent for all types of soup – beef or chicken. Can be used for preparing meals with the addition of smoked meat or sausages and for vegetarians it will sufficient to spice it with some olive oil.
Preparation:
Product should be prepared as fresh vegetables without prior thawing. Preparation method: cook for 15 minutes.