Risotto
450g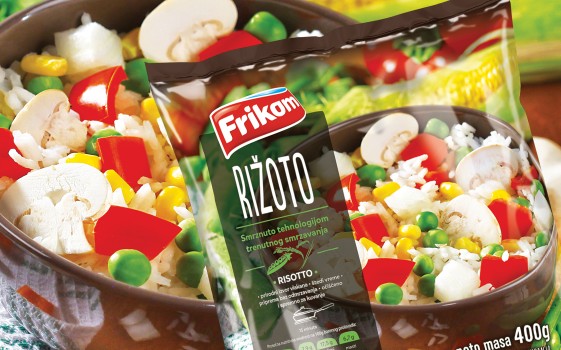 If you are a fan of Mediterranean food a Risotto mix is the right choice for you.
Frikom Risotto is the combination of rice, champignon, paprika, sweet, peas and onion. This mix goes very well with fish and meat specialties and is available throughout the year, simple and practical for preparation. Please yourself and your family and enjoy the tasty Mediterranean meal.
Preparation:
Product should be prepared as fresh vegetables without prior thawing. Preparation method: fry for 15 minutes.