Royal mix
400g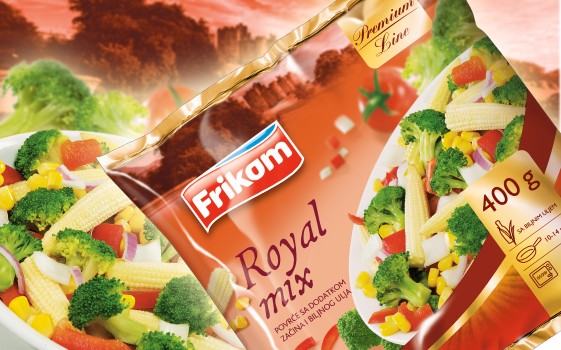 New in Frikom selection of vegetables is the new mixture Royal mix.
Royal mix includes broccoli, paprika, corn, onion and sweet corn, with the addition of spices and vegetable oil. This premium product will delight all gourmets and spicy specialties fans. It goes well with dishes from game, such as venison, veal roast and fish. It can be consumed as a side dish or main course with the addition of pasta, potato or rice.
Preparation:
Microwave

8-10 min

Frying

10-14 min
Frozen mixture with the addition of some water should be fried in a pan on a moderate temperature 10-14 minutes, with occasional mixing.
Royal mix can be prepared in the microwave oven. Frozen mix can be put in a dish without a cover and with occasional mixing prepare the mix at 650 W for 8-10 min.