Sataraš Mix
450g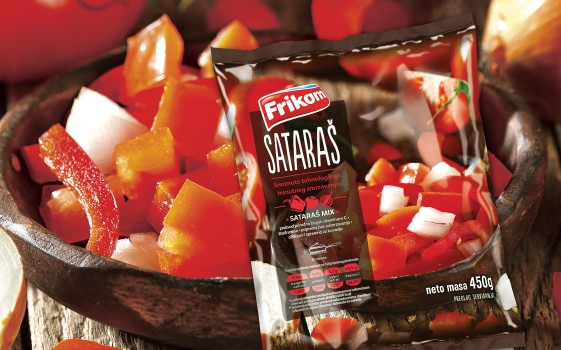 If you wish to prepare a traditional meal and surprise your family with a tasty meal, the real choice is Sataraš mix.
Sataraš mix includes cut red paprika, onion and tomato in cubes and is available all year long in Frikom fridge.
It is an ideal mix for preparing an entire meal, as a side dish, or with the addition of some spices and oil it can be a main course, delighting the entire family and providing a quality lunch.
Preparation:
Product should be prepared as fresh vegetables without prior thawing. Preparation method: fry for 15 minutes.