Prawns
250g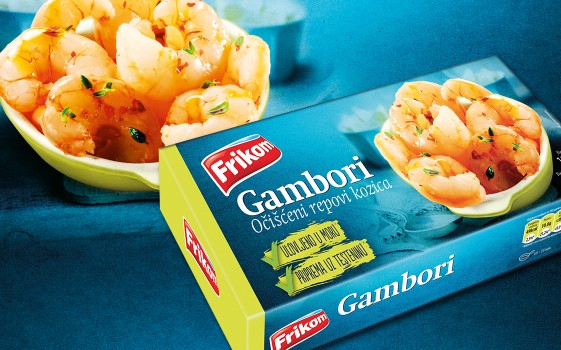 Frikom Prawns are very simple to prepare because it is not necessary to defrost them, they are finished in just a couple of minutes and are available throughout the year.
They are offered to crab fans and those whose enjoy light Mediterranean meals.
Preparation:
Wash the product under a strong jet of water before preparation. Tails of shrimps can be prepared in pans with olive oil and rosemary in only 10-15 minutes. Prawns with go great with risotto, pasta and warn and cold salads. Prepared meal can be serves with fresh salad or sauce.