King Chocolate Obsession
110ml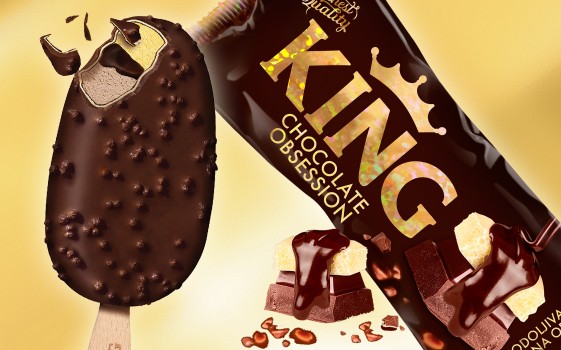 If you were wondering what is common to all chocolate lovers, we have the answer -  it's a fact that they will all be delighted with the new King Chocolate Obsession ice cream.
Thanks to its combination of white chocolate cream ice cream and milk chocolate cream ice cream, enriched with an unbelievable chocolate filling and coated with three toppings – cocoa, white chocolate and dark chocolate with crispy pieces, this ice cream will quickly become your sweet obsession.
Check out why King Chocolate Obsession is the most chocolate King so far and enjoy your sweet obsession!