King Experience
110ml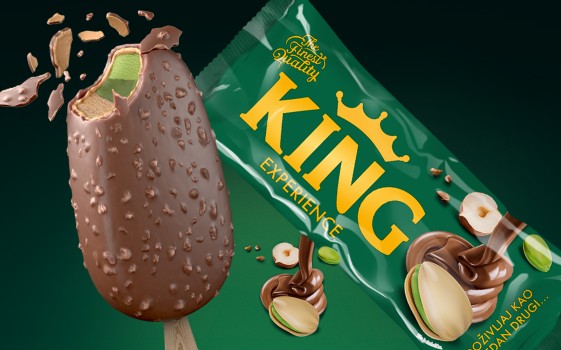 Enjoy like a real King with the new King Experience, a creamy hazelnut and pistachio flavoured ice cream with pistachio sauce.
The irresistible hazelnut flavoured topping and crunchy milk chocolate with hazelnut pieces will give you a royal experience. With every bite you will feel the unique wealth of flavours that will give you an exciting and lavish experience. 
Therefore, indulge yourself and have an unforgettable experience with a top quality ice cream - King Experience.